A better approach
to health and wellness.
We understand that every patient and each situation is unique. Every case must be assessed and treated accordingly. The list below provides a sampling of the range of services currently available to our patients.

We are happy to provide direct billing for our clients through extended health benefits.
If you're a competitive athlete, a weekend warrior, or you just want to stay active and healthy, sport rehabilitation and physical therapy will help with injury and treat pain to get you back to your best. One size does NOT fit all – our team will work with you through individualized functional assessment, manual therapy, targeted exercise, and other regimens to help you return to pre-injury form.
Whether you're visiting us for an injury-related concern or for performance enhancement, our manual therapists will work with you on stretching and mobility in most of our treatments. Stretching keeps the muscles flexible, strong, and healthy, and will increase your range of motion to reduce your risk for future injury to muscles and joints.
Injury Prevention /Sport Performance
Time spent healing your injury is time lost on the field. Our collaborative team of therapists will work with you to improve strength, build endurance, and enhance speed through individualized fuelling protocols and prescribed exercise plans. These programs will improve your mobility and address any imbalances to take you to the next level of whatever it is you love to do.
Our team of CSCS Certified Personal Trainers will set clear benchmarks for optimal training to reach your maximum potential in sport. Our trainers work in tandem with Quantum clinicians to monitor your progress in real time. Rehabilitative training, speed and strength programs, and agility training are some of the key components of our individualized sport-specific programming.
Enhanced Personal Training
Our Quantum therapists actually confer with our team of Personal Trainers to offer premium individualized programming that complements your clinic protocols. This perfect alignment between therapy and training provides a wholistic approach which pay dividends in optimized patient outcomes. Our enhanced training offerings include personal sessions, small group sessions, and bootcamp programs
Community Workshops & Trainings
At Quantum, we're all about community – we're building deep connections and a support network those within our Halifax Regional Municipality neighbourhood. Through monthly communitycentric workshops and trainings, Quantum will collaborate with local businesses and organizations to educate and empower our community for all things related to sport, movement, and wellness.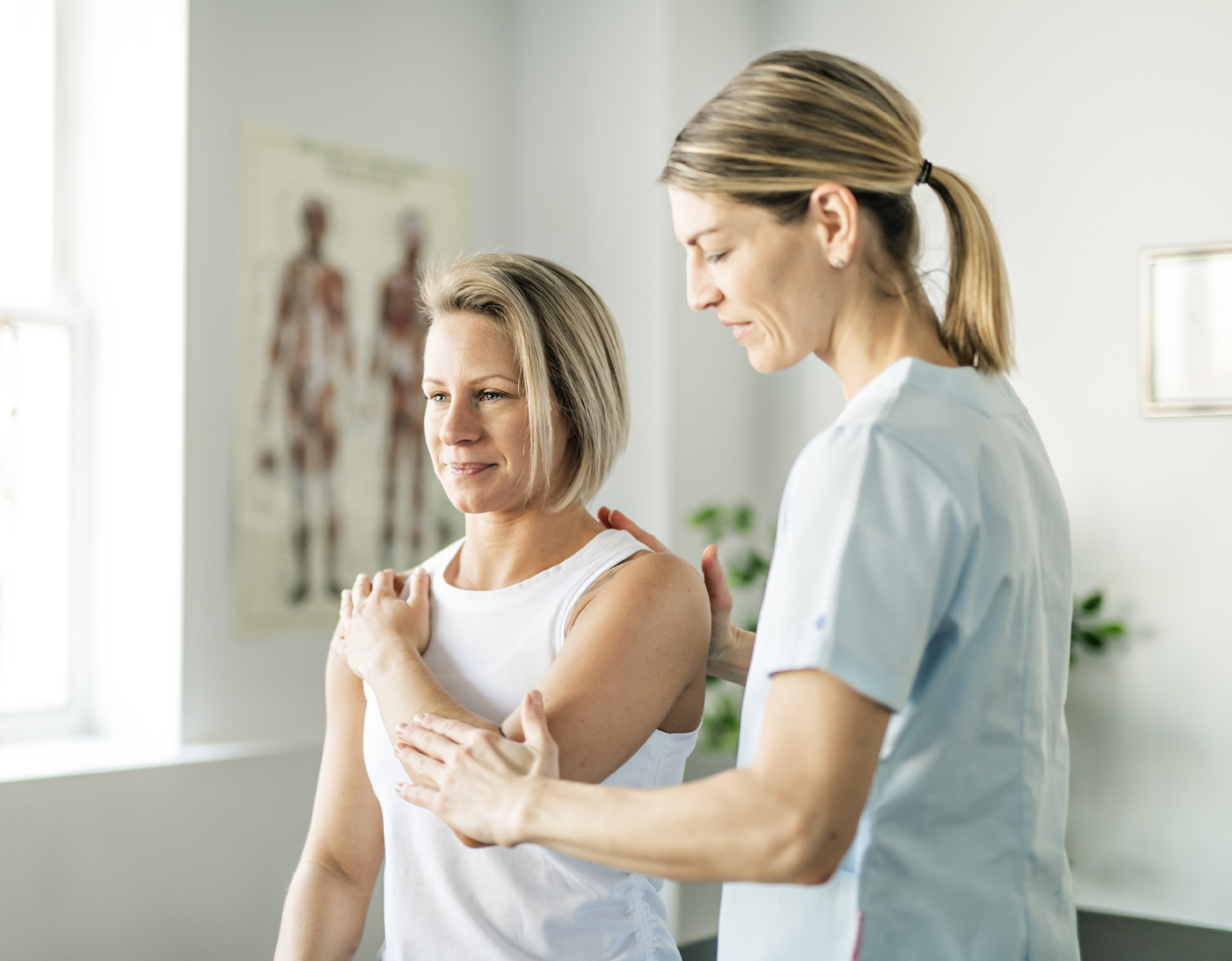 Conditions Frequently Treated
Achilles tendon injury
Any type of tendinitis or tendinosis
Back pain and neck pain
Bone spurs
Carpal Tunnel Syndrome (CTS)
Frozen shoulder or shoulder instability
Groin injury
Hip flexor strain
Knee injury
Plantar fasciitis
Rotator cuff injuries
Shin splints and stress fractures
Slipped disc
Sprain/strain of ligament, muscle, joint or tendon
Tennis elbow and golf elbow